PLANNING A RENOVATION?
---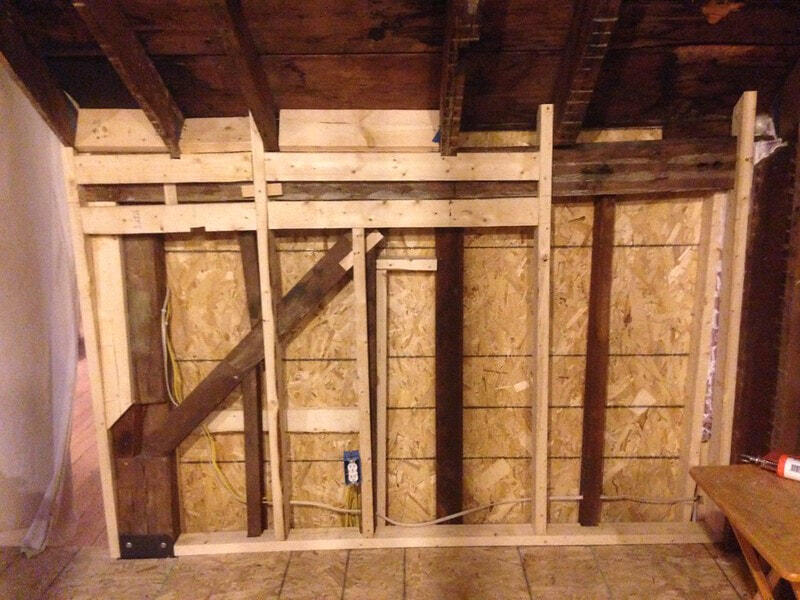 Do you have any plans this summer to tackle a renovation project? It can be really exciting to set out plans and visualize what your space will look like after! The job may take time, but it will be worth it! Diving in head first might not be the best approach. You are going to want to plan out exactly what you are going to keep and what you are going to dispose of. This includes walls, carpeting, windows, you name it! It also includes furniture, old appliances, cupboards or cabinets, even the kitchen sink!You might want to consider renting a dumpster to have on premise, while you are doing your demolition work. It will keep your work area free of debris and will keep it a lot safer for you and others who are working or visiting the site. Last thing that you ever want is for someone to step on a nail! Or to cut themselves on a sharp edge of metal trimming or such. Keeping the work space free of all hazardous material is the best method of avoiding a trip to the emergency room, or having to stock up on band-aids! But you should still have a first aid kit on hand regardless. Hopefully, you will never need to open it, but it's there if you need to.If you are going to rent a dumpster or bin, you should definitely contact a junk removal company early. Bin rentals during the summer months are a pretty popular thing. When you realize that a lot of home owners or businesses like to do their major renovations during the warmer season, this makes sense. So, we would recommend that you plan ahead, at least a month or two, and book the dumpster early. At least you will have it reserved, come the time that you will need it on site.If you are removing old appliances, you can also hire a junk removal company to come and take them off your hands. This might be the perfect time to get rid of them, rather than moving them and then reinstalling them after the renovation. Why not get rid of them instead, at that time. You can schedule your delivery of new appliances to co-inside with the completion or partial completion of the project. Getting the old out of your way to start with will free up space for you to plan and renovate how you want the space.Are you planning on replacing flooring? Maybe taking up the carpet and installing hardwood floors instead? Haul it outside and have it taken away. You won't have to waste any time taking it to the dump. You can stay on the job site, continuing with the renovation, while a junk removal company comes and takes the old stuff away.Are you going to upgrade your furniture? Maybe a new couch and chairs? Or a new kitchen or dining room set? You can donate your old furniture, if it still has some life left in it. There are many different charities that take donations of furniture for people in need. Some will pick up. Some won't. But many junk removal companies are aware of the need for furniture and such, and will recycle them appropriately. Many will take them off your hands and deliver them to the charities directly. They are working hard to try and keep items out of landfills as well.When you do use a junk removal service, the fees associated with the job depend on the size of the load. Often, there may be a small surcharge if you need them to remove the item from your home. You can always remove items prior to the scheduled pickup time and place them outside yourself. This will reduce the cost to you. But if you are not able to do so, they are always capable of doing that for you.If you prefer to take items to the recycling centres yourself, you can find where they are located and the hours of operation online. But sometimes, especially during renovations, it may be more time-saving to hire someone to haul your debris and unwanted items away. Keeps you working and moving forward on your renovation project!

BENEFITS OF EPOXY GARAGE FLOORING
---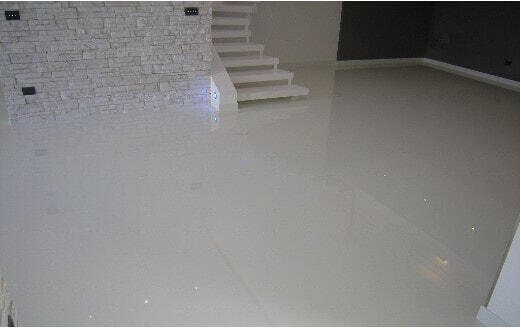 Nothing will make your garage floor look great than epoxy coating. Many home owners have discovered just how stunning the final product can be for their own garages. With a wide range of colors and patterns, the creativity of the homeowner isn't restricted. And the extra added benefit is that epoxy will improve the lifespan of the flooring.Just so we are all in the know, epoxy is a strong, durable resin that will repel oil, water, and other different materials that stain and damage garage floors. It is very useful in protecting and extending the life of concrete, keeping it from deterioration and failure. And the maintenance is very easy.Let's go over a few of the reasons that many professionals will recommend epoxy flooring for your garage.Health Benefits
The surface of epoxy garage floors is sealed and smooth. Any dust or dirt is easily swept away. Nothing collects on a rough surface, like concrete can. It is also water resistant and does not create a favorable environment for bacteria or pathogens to grown. If you or anyone suffers from certain allergies, epoxy will help keep that under control.Easy to Maintain
As we mentioned earlier, the maintenance of an epoxy garage floor is very simple. Because the surface is smooth, there are no gaps, pores, cracks, or joints that can collect dirt and grime. Being water resistant, it will not allow for moisture to penetrate and cause damage. Chemical and oil spills are easy to clean up. And the floor will resist staining from these spills.Damage Resistant
You will not experience damage to the epoxy garage floor due to your tools. This is really important. Because items such as Jack stands, jacks, and rolling toolboxes could cause damage to other types of floors. It is resistant to temperature damage, that being either extreme heat or colds. So it will weather very well in all seasons the climate will give us. Clean up of road salts and icy brines that get tracked in by vehicles is very easy. Also, as a nice add on, you can have a slip resistant aggregate applied during the final coating. Creating a slip-resistant surface, which is also a safety benefit.Durability
Epoxy is tough. Extremely tough. It's very much like giving your garage floor an armour to wear. Grease, acids, gasoline, and other car fluids will not break through and cause damage. Nor will other chemicals such as bleach and other cleaners. Industrial applications have been going on for years. Now residential applications are seeing the durability this product has to offer. When applied correctly, epoxy coatings can maintain its color and condition for decades.Appearance
If you are looking for garage flooring that will take your garage to the next level, epoxy is the material to use. Absolute stunning results can be obtained. There is such a wide range of colors and styles to choose from and applications for use keep growing. You can create the appearance of metallic, granite, or terrazzo. There is definitely a style and color to fit everyone's taste and style.We offer you a warning though. Epoxy is best installed by a professional. The skill they bring to the table is required to get the best epoxy flooring results. Epoxy flooring is definitely not a project you want to take on yourself.

Bookkeeping for small businesses
---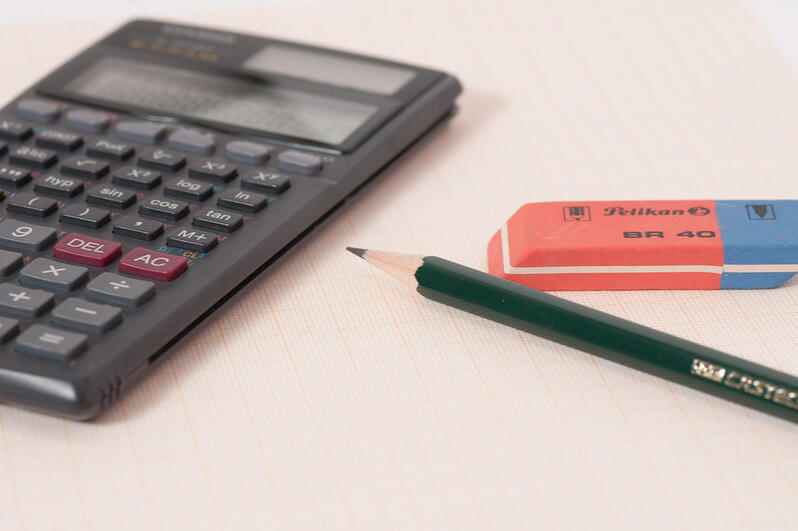 Bookkeeping and Accounting will often be tasks that a small business owner will struggle with.Let's face it. Your goal in the long run is to make money. That is why you are doing this in the first place. Often entrepreneurs start their own venture so that they can own a business and generate a comfortable living doing what they are passionate about. That passion will come from a variety of outlets, such as products, manufacturing, services, and many other types of revenue generating activities. Whether you hire employees or a one man show right now, your attention should be on the activities that will create that flow of money coming into your business. It is the lifeline that will support your business and yourself. Getting your product and services out to the general public and delivering your goods to the end user is your most important task. And it should remain that way.But you cannot neglect the necessity of having your financial records taken care of. Quite often, this can become a task that is not viewed as being as important as generating the actual sale. And you may be right on that point. But it is something that needs to be taken care of for the overall benefit of your company.If you operate a business that, as an example, requires payment up front for a product, then you may not be concerned at all about collecting on orders placed. Funds are in the account immediately! But if you are a company that allows customers to place orders or purchases on an account, you are going to need to get those invoices out as soon as possible, following the order being fulfilled. Are you creating invoicing as soon as possible and getting it mailed out or emailed to the customer for payment? The quicker you can convert these invoices into cash in the bank, the better cash flow you will have to operate. You may need to follow up with some customers who may be a bit slow in processing. All of these receivables need to be managed so that you are making sure you get paid for what you have provided.You will also need to make sure that all of the business activity expenses are recorded and tracked. Be careful with those receipts! Getting your expenses recorded in your books as soon as possible is much easier to manage, rather than trying to find where you put them and enter them every month or so. If you are purchasing any materials, goods, or even services for your business that you place on account with another business, you need to know when the payment is due. Remember your receivables, mentioned above? Well, your account is a receivable for another business. You need to do your part in ensuring payments are issued when they are due. Getting this kind of expense recorded as soon as possible will help a great deal with this. And avoid late payment penalties.Where do you record all of this? In a notebook? On a pad of paper? No, there are many different bookkeeping and accounting software solutions on the market that can tackle this very easily. The packaged software will come with all the necessary components to set up your ledger accounts (a fancy name for the type of expense or revenue) and will equip you with report generating tools that will give you a snap shot of the health of your business.These financial reports may just look like a report of a bunch of numbers to you. They are so much more than that. They provide clarity on the overall activity of the business. They will pinpoint issues that may become very problematic in the future. And they are key reports that investors and banks will be looking at, if you are needing funding at some point in the year. Or, if the end result you are seeking is to sell your business, this is "looking under the hood" for potential buyers.Unless the business you are operating is actually an accounting or bookkeeping service, chances are that you will have very limited knowledge about how to set up your books. How accurately you are able to set up those ledger accounts, will determine how accurate your reporting is. As bookkeeping or accounting isn't your primary focus in your day-to-day operations, you shouldn't be using your time to learn everything about it. Instead, trust a professional who is as passionate about your books as you are about what you do. They will share with you their insights on the health of the business, help you to understand all those reports with the numbers on them, and help you see your path forward into the future. Having them on your side is well worth it.
ITS ROAD TRIP TIME!! BE PREPARED!
---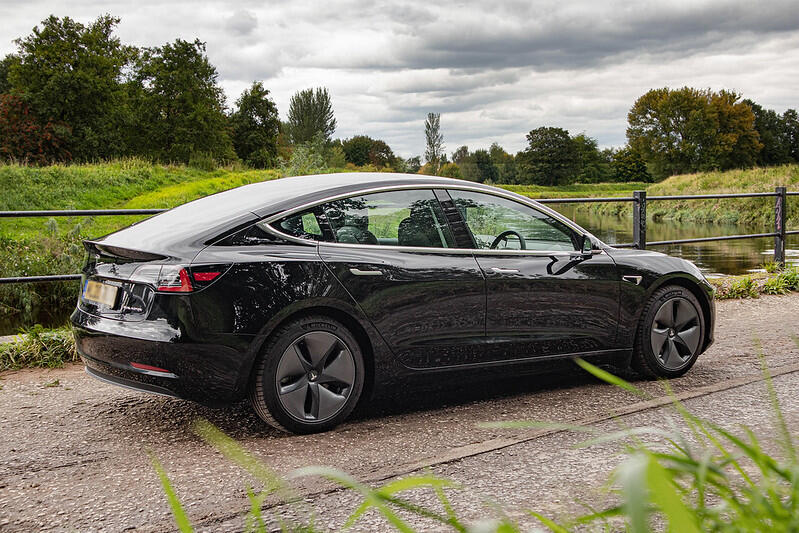 Most closely tied together with travelling are holidays, vacations, and days off. Getting out of town and spending those days travelling by care is a choice that many people make during that time. Some of the appeal of road trips are that you can follow your own agenda by picking the departure time, pack as many things as you need/want, find the most beautiful and undiscovered roads, and reach your destination that may not be accessible by public transport.However, on a road trip you are the master of your own trip, which means that you are responsible for all kinds of emergencies, even some of the most unexpected ones. It is impossible to prepare for every possible situation in advance that may occur while you travel, however. Fortunately, one way you can be further prepared for the unforeseen is to have a special roadside emergency kit, which will likely help you handle a lot of situations that happen to other travelers.You can start packing your roadside emergency kit with the standard items, which you can then supplement and customize as you see fit. Here is a basic list:A cell phone so you can call 911. It doesn't matter how new or fancy it is, or if it even has service, it is best to just keep even a cheaper or old one in your emergency kit.
First-aid kit. (Details below.)
Flashlight.
Flares and a white flag.
Jumper cables.
Jack and an accompanying mat so you can change a tire.
Work gloves and a change of clothes.
Basic repair tools and duct tape (in order to fix leaks.)
A jug of water and towels for cleaning up.
Nonperishable food, drinking water, and medicine.
Extra windshield cleaner fluid.
Maps. Electrical devices are good, but only when you are lost and within areas with signal.
Blanket.
Cash money.
A pen and paper for writing down directions and phone numbers.In the winter, is is especially important to remember:Extra hats, socks, and mittens.
Ice scraper and a snow brush.
Tire chains.How, let us take a look inside the emergency first-aid kit. In order for it to be ready for use, you should:Check the list of Red Cross approved first-aid kit items. If you are lacking those items, you can buy them directly from the Red Cross or at your local pharmacy.
Include any medications that you may be taking.
Find a way in which to contain all that you are intending to pack. Plastic boxes and nylon bags are recommended.
Store your first-aid kit in an easily accessible and safe place.
Regularly check the labels on the medications, changing out the ones that are expired.
Remember to replenish the supplies you do use from the kit.
Consider adding an easy to read first-aid kit manual.While we hope you will never need to, with this you should be ready to handle an emergency situation on your trip! And if you are in need of any towing in Edmonton, check out Pro Towing! They have your back!
PROFESSIONAL PAINTERS - YES OR NO?
---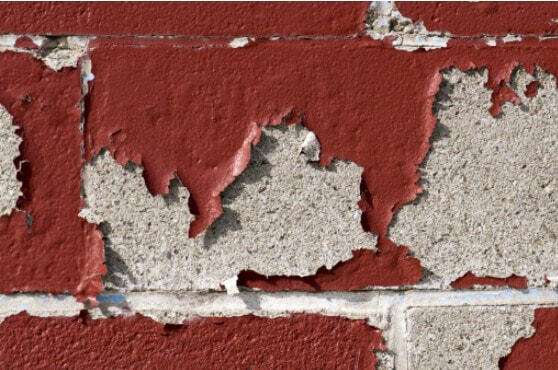 Why Choose Leading Painting Contractors?The difference between a professionally done paint job and a DIY paint job is significant and can be highly noticeable if you are not already a talented painter. The quality of the end result is the most apparent factor. Based on how good you are at painting, the quality may differ greatly. If you do not want to waste your time on repairing your painting issues, then it would be best that you choose the leading Edmonton painters and contractors in order to get that professional finished quality for your project. The following are some reasons why you should:Saving time and money
Painting your house can be an appealing DIY project to do on your own. Yet, it should be noted that you will need to begin from scratch and that it is important that you know the proper painting techniques in order to avoid destroying the appearance of your home. Should you lack experience with painting your home, you should hire a professional painting contractor to avoid wasting resources. Not only will this help you save time, but it can also save you money as the experts will have the right equipment and paint to get the job done properly and efficiently.Quality of the end result
You will not need to worry about a botched paint job with the assistance of the best painting contractors, as they will give you the best and high-quality outcome. They will help make sure your house will appear perfect after a thorough paint job. Having a good paint job enables you to boost the value of your property as well, which may be the best solution should you want to sell your home in the future.Knowledge of patterns and colors
You can always choose your own colors and patterns that you want in your house or outdoor project. Yet, if you are unsure about which to pick, expert painters can provide quality suggestions and recommendations in order to avoid wasting time and money. They can also give you budget-friendly colour schemes and alternatives, should you need that as well. If you want the added protection on your property, they can aid you in choosing the best paints that are resistant to UV rays and extreme weather conditions.Professionally trained
In trusting the leading painting contractors, you can rest assured that they are partnered with the most skilled and trained crew that can handle your painting needs. As experts, their clients' loyalty is highly valued and they can guarantee efficient and timely results. Dependable painting contractors can make sure that the painters know the most efficient techniques in painting and have had the proper training to assure the best results from everybody involved in your project.Right painting equipment
Hiring top-rated commercial or residential painters can also assure that they have the right tools and equipment for your project. It is critical to remember that specific paint jobs need particular tools, such as sprayers, safety gear, and patching tools.
5 window cleaning tips from a pro
---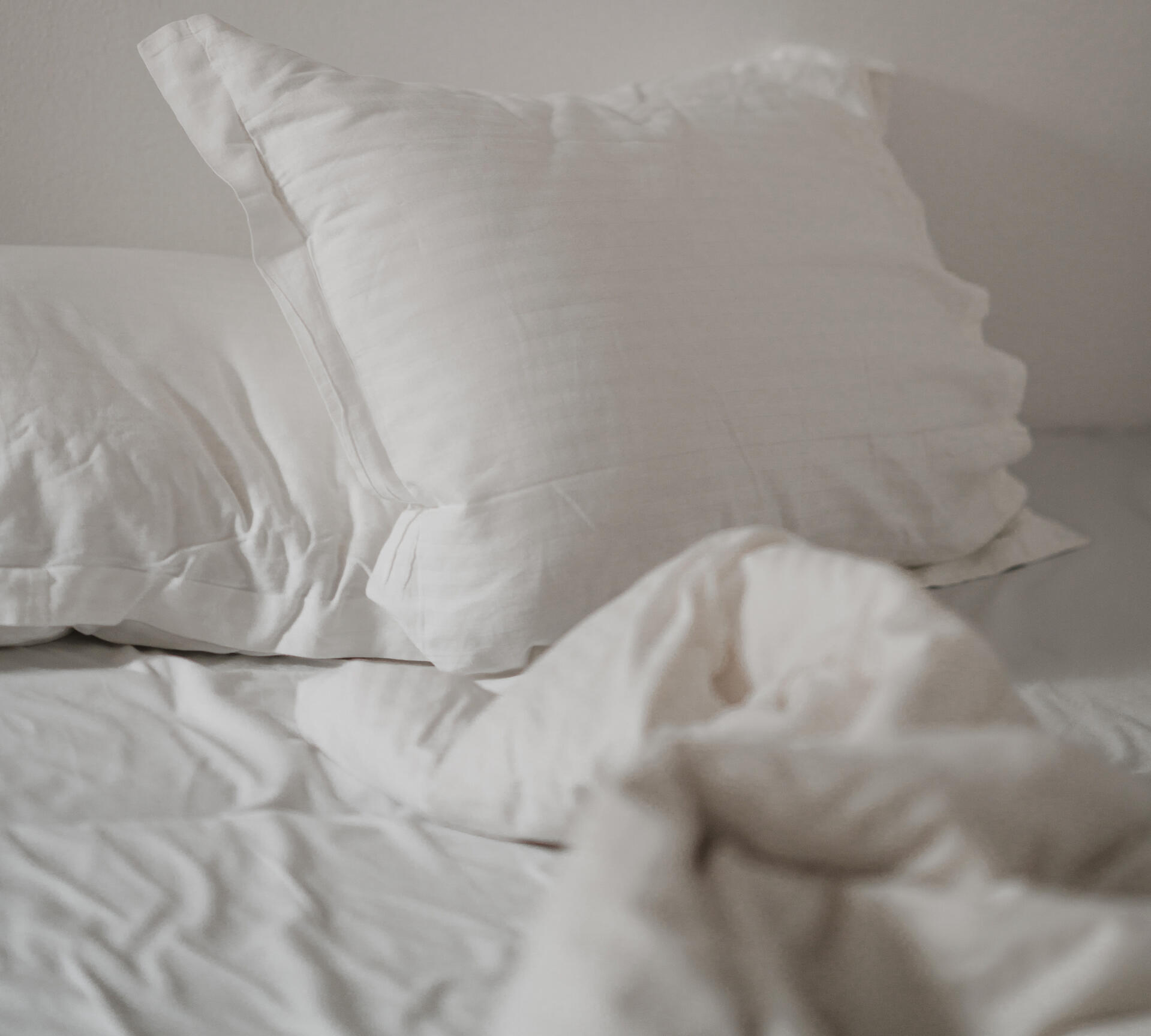 5 Window Cleaning Tips from a ProDo you like looking out through dirty windows or clean ones? That's a silly question. Sorry, but we think you would be really pressed to find someone who would actually prefer to dirty option. Never the less, trying to keep your windows clean between professional window washing is a challenge. There are going to be certain windows that really take the brunt of the dirt between professional washes and that is realty annoying to some folks. You can tackle those interior window panes as needed by yourself – as long as they are easily within reach and don't cause you any safety concerns. Remember, keep to the interiors, please. Your personal safety is more important than a clean window.While the professionals will provide you the best results, we have some helpful tips to consider if you are doing your own touch ups between the window cleaning services. Here are some that we got from Capt. Clean, Edmonton Window Cleaning Specialists.Extra, Extra! Read All About It!Newspapers, the physical ones. The ones that come door to door – actually we aren't even sure if they still do that. With every news outlet offering digital services, delivering their news right to your inbox, this might not be a convenient tip. But if you do have old newspapers still, they can be used in place of paper towel for window cleaning. This gives these old papers a second chance at being useful. But if you don't have any old newspapers anymore, you can use coffee filters (unused ones, obviously!). Or even better, you can use microfiber towel. You can rewash – reuse. You have to love that!Windows + Squeegee = Match Made in Heaven!You do know what a squeegee is, right? You will spot them at every gas station you drive up to. They are used for cleaning off your windshield of your car. Hint here… they work great on windows! Any kind of window with a glass pane! Including the ones found in your home! Liquid on the glass window pane is prone to leaving streaks behind when wiped off. This is super frustrating, we know. That's why using a squeegee will make this a lot easier on you. You can pick one of these up at any home hardware store. Keep one in the house so it is handy for any touch ups you want to do yourself. Granted, you do have to learn how to correctly use one but luckily there are videos online to show you the correct way to use one. What would we do without YouTube! Just remember that you have to keep it clean between uses and when it starts to show wear, replace it.Only Use the Most Expensive Cleaners on your WindowsSeriously?? That is a typo! Unless you really want to because you believe your windows some how deserve it…
There are plenty of brands of household cleaners, specifically designed and created to tackle window cleaning. And some are great. Some not so much. But we will tell you that the number one window cleaning solutions will have water in it. Shocked??! Hope not…
People have been cleaning their windows using a home-mixed solution for decades if not centuries. Ask your grandmother… And they do work! And you don't have to mix it up in a well-ventilated lab. Try this recipe, if you will: 2 parts water, 1 part vinegar, and just a couple of drops of dish soap. Mix it up in a clean squirt bottle. Spray it on the window and wipe it clean. You don't have to soak the window down either. Then, rinse the window off with water to take off any remaining soap residue. Don't forget you can use your squeegee at this point too!Chalk this one up to the ProsSo, you have used your squeegee until your hands are numb. And you have tried all the cleaners on the market. You have mixed up Aunt Lizzy's home solution. You have used newspaper, coffee filters, even the clean, but gently used dog blanket… you still end up with streaks! Don't despair! There is one more tip you could try. Chalkboard eraser… mike drop. Yes, a chalkboard eraser, designed to wipe chalk off of a blackboard, can be a solution to window streaks. There is a softness to it and it will clear off dust or lint that might be hanging on to the window as well. You can buff out any streaks and have it back to the kid's blackboard before they even notice it's gone!Cover all your AnglesWe have been arguing about this last one here, as a team. Some think this is just a sign of an over-compulsive disorder. Some disagree. We have come to an agreement to let you decide yourself.
You might think that you have achieved a spotless, shiny window. And then you step 2 steps to the right and, low and behold, you still see streaks! Bend over and look up to the left, and a streak has been hiding there… Don't panic. Just touch it up with a damp cloth and cleaning solution. Or grab that chalkboard eraser one more time. Your perspective and your results may vary with each position you view your window from. So, try looking through the window from a few different spots. How many different spots? Well, that's up to you… and your mental healthcare professional.We hope that you find the above tips helpful. Or at the very least, you were somewhat entertained reading them. It's our first attempt at writing a blog and enjoying a bottle of wine. If it receives positive feedback, we may revisit our creation process…
But before closing off here, we would like to remind you that the above tips are meant to assist with your window cleaning efforts inside. We would recommend leaving the exterior or hard to reach windows to a Professional Window Cleaning Service.